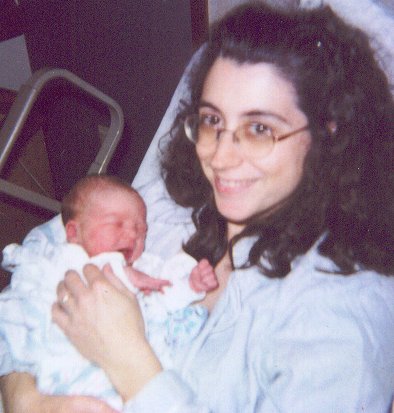 Hours after the "big event", Mommy and Sadie are doing just fine.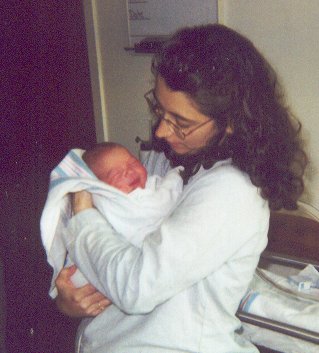 One day later, and look! Mommy's out of bed!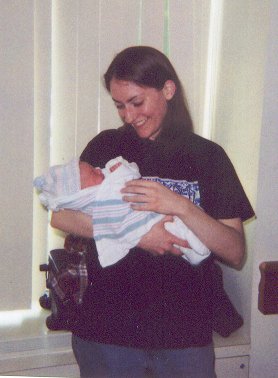 A pair of Sarahs
Sarah stayed with big brother Danny while Mommy and Daddy were in the hospital that first night, and had the privilege of being the first non-family member to greet the newest arrival. Sadie is less than 12 hours old in this picture.
To see Sarah's pictures from Mommy's hospital stay, click
here
.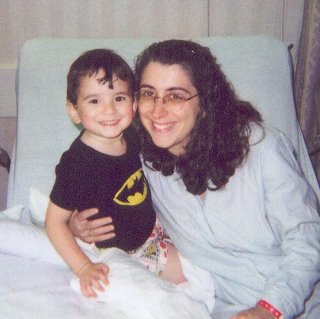 Big brother Danny with Mommy, June 2
What a smile, huh? Danny seems to have mixed feelings about the new arrival -- probably not too surprising at two and a half -- but he's doing pretty well.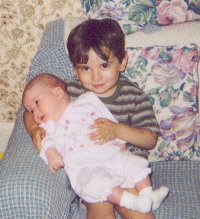 "I love ya, Sadie."
Update! A month later, we're beginning to settle in. And although we still have moments of jealous whining, it's already obvious that Danny loves his new baby sister. Hooray!